2017 Captiva Island Hopper Songwriter Fest, September 22-24!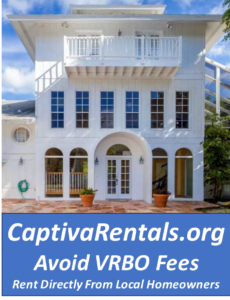 Get ready for the 4th annual Island Hopper Songwriter Fest. The festival kicks off with star-studded performers on Captiva Island, September 22-24 and wraps up September 29 – October 1 on Fort Myers Beach.
The event will feature free performances from some of the biggest hit-makers in the country. In addition, songwriters will perform mid-week in historic downtown Fort Myers.
The Island Hopper Songwriter Fest has become very successful.  More songwriters want to come every year.  No one can compete with the sunshine, beaches and natural beauty that have been inspiring artists for years!
The festival is presented as a partnership of the Lee County Visitor & Convention Bureau and features nationally acclaimed singer-songwriters brought to The Beaches of Fort Myers & Sanibel by BMI & iHeart Radio. This award-winning festival includes over 100 live performances, more than 60 songwriters, and 20 unique venues! Past performers include Parmalee, Thompson Square, and Grammy Award winner Maren Morris.
Visit www.islandhopperfest.com for more information.