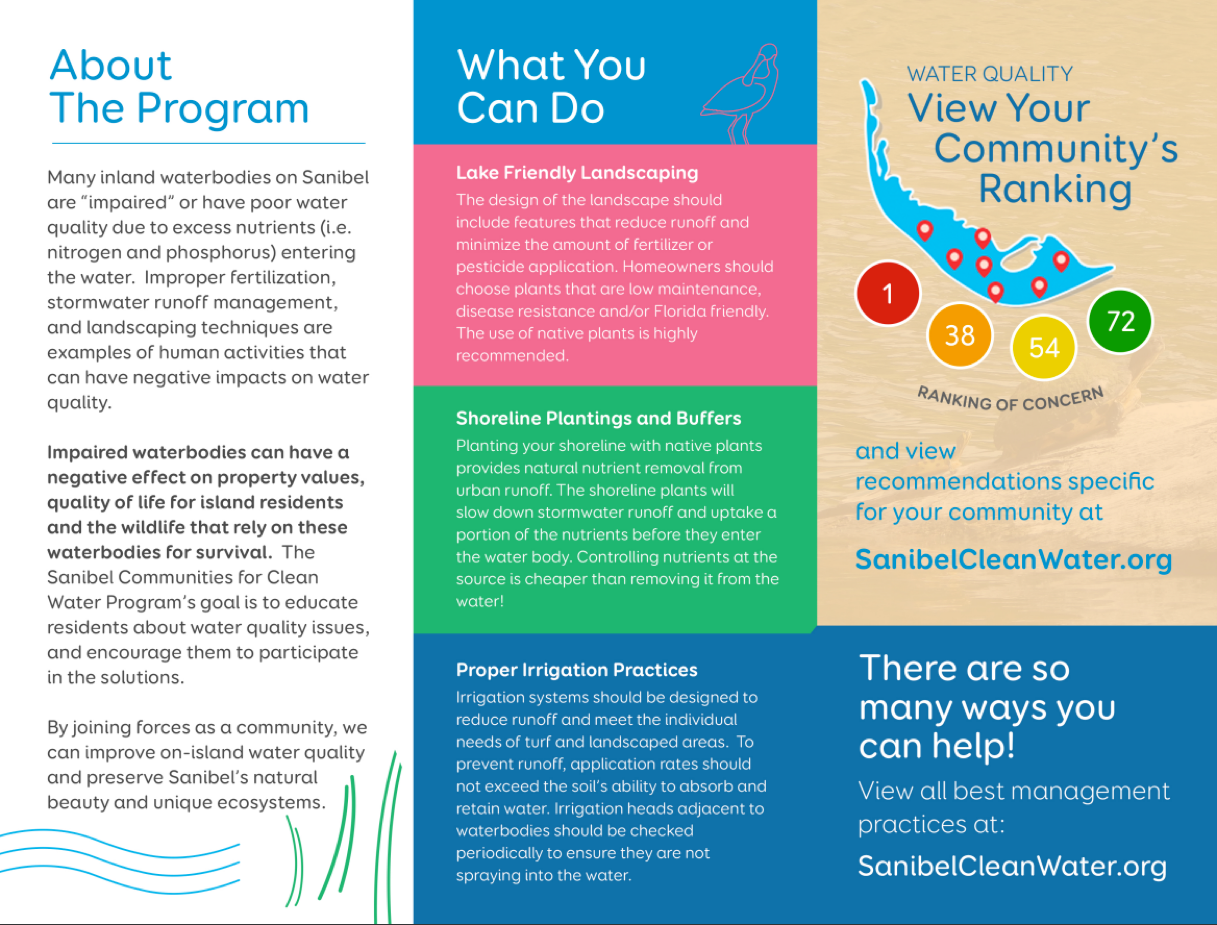 Sanibel City Council To Discuss Clean Water Sampling Program.
The Sanibel City Council will discuss the Sanibel Clean Water sampling program conducted by the Sanibel-Captiva Conservation Foundation at this Tuesday's meeting.
Project Background
Part of Phase 3 of the Comprehensive Nutrient Management Plan
A total of 72 lakes, ponds, and stormwater collection systems were sampled across the Island by the Sanibel-Captiva Conservation Foundation (SCCF)
Dry vs. Wet season sampling
Project Goals
Develop baseline water quality data for each water body that was sampled, and rank each community from most impaired to least impaired.
Make best management practice recommendations for each individual community, based on the data collected, that would work best to improve water quality in their respective waterbody.
Suggested Best Practices Include
Lake-Friendly Landscaping
Proper Irrigation Practices
Stormwater Retrofits
Runoff Control
Proper Pet Waste Disposal
Turf Grass Selection
Proper Mowing Techniques
Exotic Fish Removal
Aeration
Nutrient-rich Sediment Dredging
Reuse Water Fertilizer Calculator
Landscaper Selection
For more information, please see SanibelCleanWater.org.