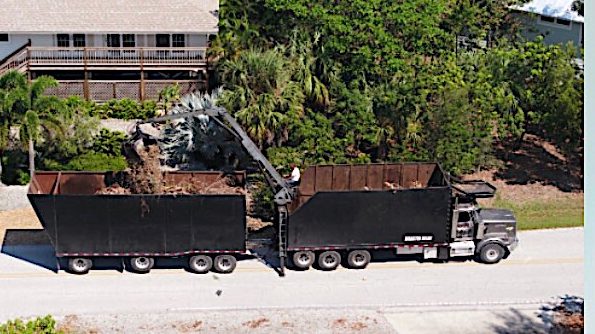 Hurricane Irma: Sanibel & Captiva Islands Vegetative Debris Cleanup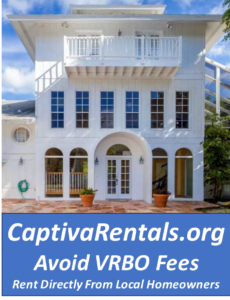 The City Of Sanibel issued the following news release and update this morning.
COLLECTION DIRECTIONS FOR SMALL RESIDUAL VEG DEBRIS
"We have been contacted by citizens who are among the majority of Sanibel residents who take great pride in their well-maintained properties & would like to complete the final re-dressing their berm immediately. We have made arrangements with our regular hauler to expedite you.
After the large claw trucks collect the large piles of vegetative waste from the berm in front of your home, business or institution any small or loose vegetation that is containerized, bagged or bundled by you or your landscaper will be collected by our regular horticulture waste hauler on your regular horticulture collection day. The City will have restoration crews following up after all the vegetative waste large & small is collected but we certainly want to accommodate those who do not want to wait to see the complete the final restoration of their berm themselves.
Thank you for your contribution to returning Sanibel to our pre-storm beauty.
GENERAL DEBRIS NOTES
Vegetative Waste debris removal is scheduled to operate 7 days a week, 7 am to 5pm until the task is done
Until the removal of the vegetative debris is completed, users are to refrain from utilizing any of the City's Shared Use Paths where debris is on the path. Co-mingling of pedestrians, bicyclists, runners & heavy equipment is not safe and is to be avoided for the safety of all parties.
If you have containerized, bagged or bundled vegetative waste it will be collected by our regular horticulture hauler on your regular garbage and recycling collection day. All other vegetative waste generated by the Hurricane is to be placed at the side of the road.
THE VEGETATION WASTE NEED NOT BE BUNDLED. DO NOT PLACE THE VEGETATIVE WASTE NEXT TO OR OVER A FIRE HYDRANT OR UTILITY BOX SUCH AS YOUR WATER METER.
We are finalizing plans to provide free mulch to the community. Details will be announced soon.
We will make our best effort to post our productivity reports at the end of each day.Please do NOT approach the operators on the heavy equipment. It is dangerous for you and the operator and it slows down our mission. If you have questions please email us at citymanager@mysanibel.com or call us at Public Works 239-472-6397 or Sanibel City Hall 239-472-3700.
Numerous "sweeps" will be made through each neighborhood over at least the next month.
Island Inn Road is temporarily closed.
Island Inn Road from the eastern gate to the mid-road cul-de-sac is closed to motorists, pedestrians & cyclists until further notice. The City will be utilizing our Island Inn Road site that has been pre-approved by the State for volume reduction of the vegetation debris. IT IS NOT SAFE TO CO-MINGLE PERSONAL VEHICLES, BICYCLISTS & PEDESTRIANS INTO THE DEBRIS TRUCK TRAFFIC BEYOND THE MARKED GATE.
Once the volume reduction task is completed, the road will be re-opened to pedestrians and cyclist & with the limited access to motorist permitted prior to the Hurricane. The method of reduction will be a tub grinder."