Sanibel Crocodiles: American Crocodile On Sanibel Island Golf Club.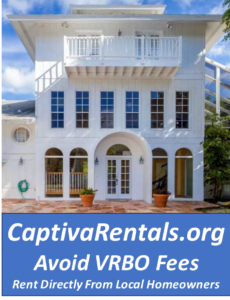 The News-Press has a great story on an American Crocodile that is living on Sanibel Island.
"There's a moving and potentially deadly hazard on the third tee at Sanibel Island Golf Club.
A crocodile appears to have moved into the Sanibel River property, with a golfer reporting a "big alligator on 3" in late January but saying it looked different.
"I drove out, and sure enough," said club owner Ed Lockard, of the 9-foot croc.
Wednesday afternoon, the beast was basking in the sun as Anthony Baldino of Sanibel Island played just yards away from the river bank, wildflowers and white sands surrounding the green under clear blue skies."  news-press.com
An American Crocodile famously and peacefully inhabited Sanibel's "Ding" 'Darling National Wildlife Refuge for many years, with no issues or aggressive behavior toward humans.  It was once relocated back to the most southern portion of the Florida Everglades, where American Crocodiles are commonly found.
After several months, "Wilma," the same female crocodile,  reappeared in "Ding" Darling, having instinctually migrated back to Sanibel.  After that, she was left alone and lived for many years on Sanibel.  Sanibel's American Crocodile died durning a particularly extended cold snap in January of 2010.
Featured image courtesy of courtesy of Creative Commons, Otto Monge.