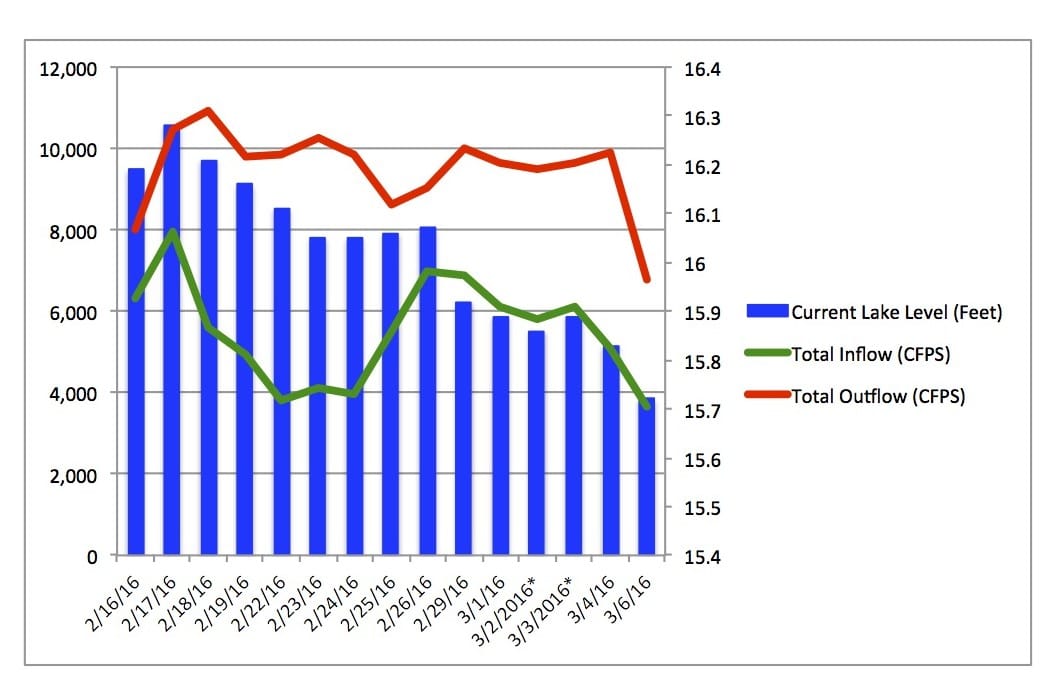 DEP'S Daily Update On Lake Okeechobee, Monday, March 7.
The Department of Environmental Protection issued the Daily Lake Okeechobee update news release.
For Immediate Release: March 7, 2016, 1:53 PM/E
Caloosahatchee Salinity Conditions: Salinity (based on optimal conditions for adult oysters) is in the good range at Sanibel, in the fair range at Shell point and in the poor range at Cape Coral.
St. Lucie Salinity Conditions: Salinity at the U.S. 1 bridge remains the same and continues to be in the poor range.
Rainfall Forecast: Rainfall for the current week is forecast to be below average. Mainly dry this week with scattered showers to the east today as a cold front currently crosses through Central Florida. Shower coverage with the cold front is limited."
For more information and the complete data, please see DEP.
Featured Image: Lake Okeechobee Water Release, Via Creative Commons, Byron Waters.